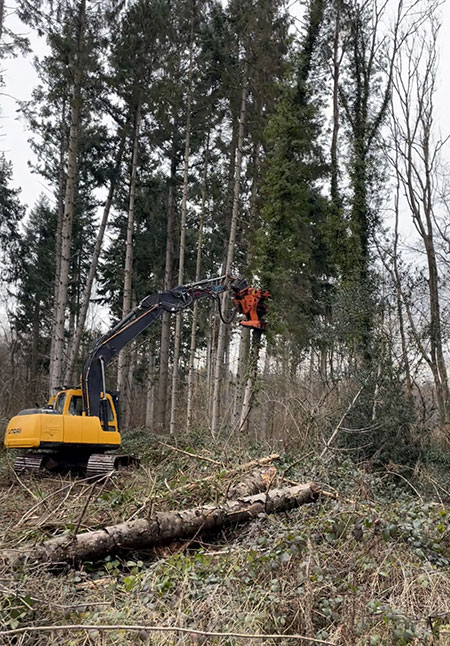 Experienced and Efficient Team of Arborists
---
Forestry and Woodland maintenance has a variety of areas in which woodland maintenance can be achieved.
Sussex Tree Surgery can provide you with an experienced and efficient team of arborists to reach the desired and healthy woodland you require.
Whether you require bramble clearance throughout your woodland, or felling of unwanted trees to allow established trees to thrive, Sussex Tree Surgery can provide you with a high quality woodland management service to suit your needs.
Why is it important to care for and maintain your woodland?
---
Keeping your woodland maintained is very important to our environment and wild life, but is also something for you to enjoy.
If worked and maintained properly, your woodland can provide a sanctuary for wild life and can also provide useful resources.
How can you benefit from maintaining your woodland?
---
Many woodlands were once left to grow and develop naturally.
Sussex Tree Surgery are receiving more and more enquiries about woodland maintenance. We feel that as well as tree surgery and forestry, woodland maintenance is just as important. Many woodland owners are now working their woodland to provide them with natural resources such as firewood and fencing supplies such as hazel weaved fencing. These resources can be obtained by a process called coppicing.
Work your Woodland by Coppicing
---
Coppicing is a process which involves felling an area of appointed trees, in which the timber can have a variety of uses. At the same time, the coppicing of trees can be carried out in order to accomplish woodland thinning and clearing areas to allow established trees to thrive.
As well as having cleared unwanted trees and using the timber for your own uses, the coppiced area will regenerate new growth which in years to come can then be re-coppiced for the same uses. This is the most common way to farm or work woodland areas to benefit you and the condition of your woodland.
Woodland Ground Clearance
---
We have worked on many woodlands to regain the natural beauty, and health of the trees that form it. Ground clearance is the most effective way to clear a woodland of brambles and other unwanted saplings or brash to produce a tidy, and clean looking woodland.
To achieve the desired finish to your woodland, we use brush cutters which provides a neat and tidy finish to woodland grounds.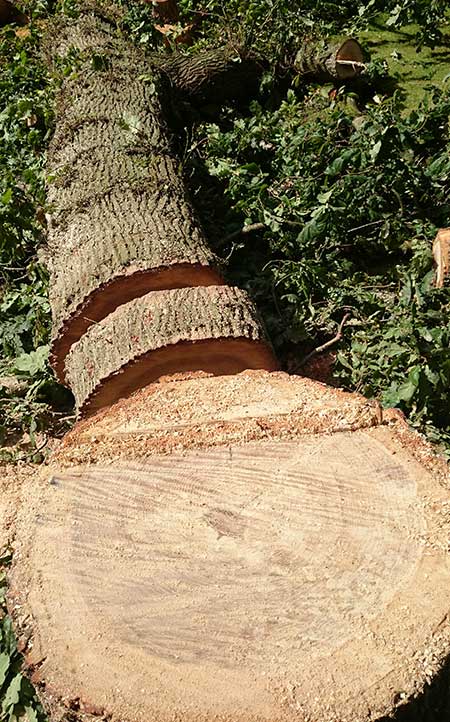 Other Woodland Services
---
Felling - Thinning - Brushwood clearance - Fallen tree clearance - Providing tracks and rides - General maintenance
If you would like a free no obligation quote for any woodland work, please feel free to call us on the number provided or request a callback below.