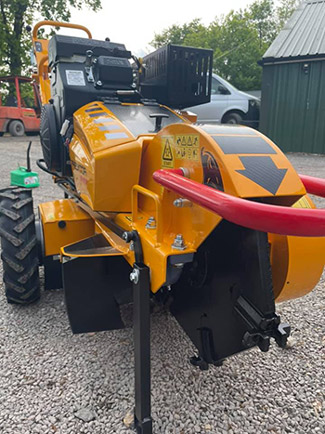 Professional Service
---
We provide a professional stump removal service to customers and will be more than happy to provide a quote for any tree stump removals you require.
Modern Machinery
---
Using modern and powerful machinery, we can tackle any size stump efficiently and safely. Our stump grinder can also fit through a standard size pedestrian gateway, so we can access rear gardens with ease.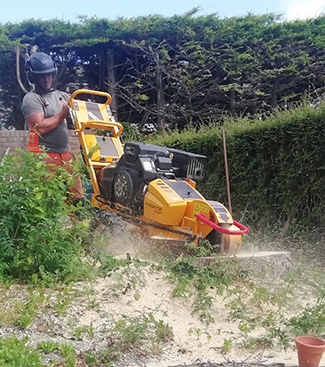 Most Efficient Method
---
Stump grinding is the most efficient method of removing unwanted stumps, without causing unwanted ground disturbance to the surroundings.
Least Disturbance
---
This means that your lawns and flowerbeds remain in tact - as opposed to the alternative of pulling out stumps, which cause damage to the surrounding ground on a large scale.
We Can Help
---
Whether your require a tree stump removed for aesthetic reasons - or if you require a stump removed because you'd like to make better use of the area, we can help.